TCCC – ONLINE TRAINING MARCH PROTOCOL 'FUNDAMENTALS'
Do you want to learn how to take decisive, life-saving action in emergency situations with confidence? If so, it's time to learn the MARCH protocol. This step-by-step medical protocol is used across the world by service members from NATO member states.
Advanced Forces Group is an accredited NAEMT training center.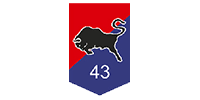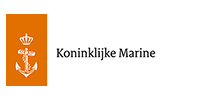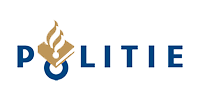 You don't need a textbook that weighs a ton to learn how to place a tourniquet or stop catastrophic bleeding effectively. In just three hours, we teach you everything you need to know using quick videos, short texts, and images during this simple, practical course. This product was carefully created by AFG's development team. The combination of practical field knowledge and painstaking, evidence-based research conducted by the US army since 1996 has resulted in this unique program. The module guides you through each step in the treatment protocol and explains how to safely perform the different medical actions. This program is accredited by the Dutch professional association of nurse practitioners (V&VN).
Battlefield proven
The US army has been conducting evidence-based research since 1996. Leading medical professionals have compiled the best medical treatment methods in order to maximize the survival chances of war casualties.
EXPERIENCED INSTRUCTORS
You will go through a new and challenging online training program with the help of experienced instructors. It gives you the basic knowledge needed, such as how to effectively treat catastrophic bleeding caused by gunshot wounds as quickly as possible.
FUNDAMENTAL KNOWLEDGE
You might have the best medical equipment at hand, but you need to know how to use that equipment properly. With this training course, accredited by the V&VN, you will learn the steps you need to take in order to use it safely and effectively.
WHO IS THIS TRAINING DESIGNED FOR?
Course build up: what you'll learn
Explained in short, powerful, and straightforward videos by Nikki Koppedraaijer. A veteran awarded a bronze honorary medal of merit. He and his team treated more than 1,200 war casualties in 3 months in Iraq during the battle of Mosul. As an experienced team leader in the Special Forces, having been deployed to the world's most dangerous areas such as Afghanistan and Iraq, he knows better than anyone why it is extremely important to master this medical plan of action. This will save the lives of your fellow soldiers.
AFG CERTIFICATE: FIRST RESPONDER FUNDAMENTALS
€39,95 / 1-year access
Learn how to take decisive, life-saving action in combat situations with confidence
What the training program entails:
Upon completion, you receive a V&VN-accredited certificate from AFG
How to take life-saving action in emergency situations
Each step in the MARCH protocol and how to perform them
The specific equipment in your individual first aid kit (IFAK)
How to use the equipment in your IFAK safely and responsibly
Practical explanations from an experienced instructor
Available 24/7 on your mobile phone, laptop, and computer