MEDICAL SPEC WEEK 5-DAY MEDICAL TRAINING
So you've already trained to be a Combat Life Saver or Combat Medic, and you and your team are looking for a new challenge to take on? This five-day advanced training was created with you in mind. After taking this course, you and your team will be able to effectively and efficiently resolve even the most difficult wartime medical situations. The program is perfect for teams that will soon be leaving for deployment or any other substantial international exercise.
Advanced Forces Group is an accredited NAEMT training center.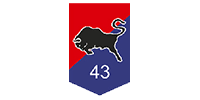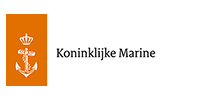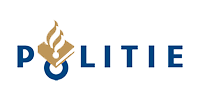 In combat situations, you will encounter injuries that you wouldn't in your daily life. When bullets are flying past you, shells are landing all around, and everything is in chaos, you have to be able to keep a cool head when one of your buddies or you are injured. Our experienced instructors, who have all seen combat themselves, will teach you all the tricks of the trade based on their practical experience. After this training, you will know exactly what to do to save a fellow soldier or civilian.
THE BEST EXPERIENCE FROM THE INTERNATIONAL PLAYING FIELD
We bring together the best practices from around the world to provide you with the best training. As an accredited NAEMT training center, our program meets TCCC guidelines which we seamlessly align with the local laws and regulations of your chosen country.
CHALLENGING SCENARIOS THAT WILL LEAVE YOU WELL PREPARED FOR DEPLOYMENT
Our instructors have experience in areas such as Iraq, Afghanistan, and Mali under the harshest conditions. They are keen to share their knowledge and experience with the new generation of service members to be well prepared for deployment.
BECOME PART OF OUR COMMUNITY
You can ask questions in our community if you find yourself in a situation you would like to seek advice about. Our team is here for you. You also receive access to the digital textbooks that we have developed specifically for reference. All you need is a mobile phone to access them directly.
WHO IS THIS TRAINING DESIGNED FOR?
Course build up: what you'll learn
Derek is a decorated military veteran with more than 16 years of experience. He has completed multiple tours to countries such as Iraq, Afghanistan, and other conflict zones as a Special Forces Medic. Because of his extensive knowledge and experience in the Tactical Medical field, he knows how important it is to continuously train these skills properly. It saves lives!
AFG certificaat First Responder Expert
Challenge yourself with this advanced medical training so that you're exceptionally well prepared for deployment.
What the training program entails:
AFG certificate: First Responder "Expert"
Fine-tuning basic MARCH knowledge & skills
Prolonged Field Care (PFC)
Mass Casualty/Casualty Collection Points (CCP)
Going into action in poor visibility
Practical guidance and support from highly experienced instructors