MASS CASUALTY & CASUALTY COLLECTION POINT (CCP)
A suicide bombing leaves 7 dead and 41 injured in the city center. You and your team are 5 minutes away and are the first on the scene. How do you triage and who will you treat first? We will cover this in detail in this training program. Because the threat is not over yet, we will start by setting up a Casualty Collection Point first.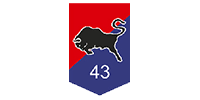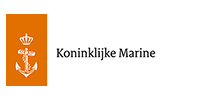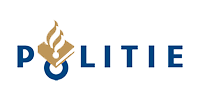 After successfully completing this training program, you will know exactly how to effectively set up a Casualty Collection Point. Everyone on the team knows their role and what they can be tasked with. Mass Casualty incidents are complex and certainly not something anyone ever hopes to experience, but unfortunately it is a reality of war. After this training, you will know exactly how to provide appropriate medical care to multiple victims simultaneously in a systematic manner. Transferring a patient to assistance services is also an essential part of the training.
EFFECTIVE DIVISION OF TASKS
If you are conducting operations in an urban or rural environment, there are different types of CCPs possible. Working effectively with various team members in different roles ensures whether you can treat 20 or 60 wounded per day. What exactly are the tasks, who performs them, and why?
INTERNATIONAL TEAM OF INSTRUCTORS
We combine the knowledge of an international team of instructors and turn this into an up-to-date and challenging training program. Our instructors all have extensive experience in intense conflict zones. This important knowledge and experience is now available to you.
SAVING LIVES IN A WELL-ORGANIZED WAY
There is no other situation in which the systematic analysis and processing of information is as important as in a mass casualty incident as it is always a very chaotic situation. How do you ensure good decision-making when prioritizing life-saving treatment of the injured is critical?
WHO IS THIS TRAINING DESIGNED FOR?
Course build up: what you'll learn
Derek is a decorated military veteran with more than 16 years of experience. He has completed multiple tours to countries such as Iraq, Afghanistan, and other conflict zones as a Special Forces Medic. Because of his extensive knowledge and experience in the Tactical Medical field, he knows how important it is to continuously train these skills properly. It saves lives!
AFG CERTIFICATE: MASS CASUALTY & CASUALTY COLLECTION POINT
€989,-
Learn how to take decisive, life-saving action in combat situations with confidence thanks to our experienced instructors. They will give you the best tips and tools to get you through the material well.
What the training program entails:
AFG certificate, valid for 4 years
How to effectively set up an improvised Casualty Collection Point
Practical knowledge for coordinating personnel and equipment
Knowledge about the various CCP types
Systematically performing triage
Transferring patients to role 1 or other emergency services
Realistic training scenarios designed to maximize your skills
2 days of practical guidance and support from highly experienced instructors