TOGETHER ON THE FRONT LINES FOR A SAFE SOCIETY
An international training institute for service members. We provide challenging training programs. Want to know what they cover? Take a look at our offerings below.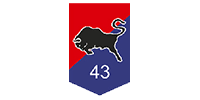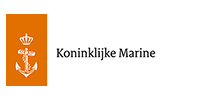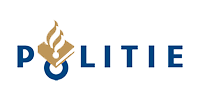 READY FOR FUTURE CONFLICT
We are committed to European safety, ready to take on any future conflicts. Service members are a crucial component when striving for peace and security. Recent international developments, like the situation in Ukraine, have highlighted the importance of having a professionally trained army. It is therefore essential that the members of this army receive the proper education, training, and support. The best trained service members for European safety. This is where Advanced Forces Group, a knowledge institute for service members, plays an important role.
AFG supports your organization by providing flexible and pragmatic, high-quality training in a short period of time. AFG has many years of experience supporting the armed forces with various education and training programs. AFG engages a pool of experts specifically for the duration of its education and training programs as an independent team of instructors. This allows for maximum support in a flexible way.
We serve those, who serve
EXTENSIVE EXPERIENCE IN THE ARMED FORCES
We understand the needs and requirements of the armed forces.
DECENTRALIZED AND IN MISSION AREAS
Very flexible and fast-paced training.
MILITARY AND CIVILIAN EXPERTS
A powerful combination that responds to an evolving world in the best possible way.
TACTICAL MEDICINE
As a frequent partner of the Netherlands armed forces since 2018 and an officially NAEMT-accredited training center, we are able to provide everything from certified basic training to extremely challenging, advanced programs that push military experts to their limits.
MILITARY COMMAND & CONTROL
As an up-and-coming NCO, you're eager to continue your development and learn how to issue orders and deliver other military briefings in a professional manner. In this training program, you will learn about various leadership styles in depth and the situations most appropriate to use them in. The expression "with military precision" definitely applies when it comes to communicating on the battlefield.
INFORMATION
Given the current conflicts, the topic of information has only become more relevant. It has never been more important to understand the information narrative and how to steer that narrative in the right direction. The accelerated growth of the digital domain and its potential reach are a major reason for this. What can we do with public information when it comes to military operations?
MOBILITY & MANEUVER
Being able to outmaneuver your opponent is essential to conducting successful military operations. Freedom of movement is needed to effectively deploy available weapons systems. How to do this within the various domains is something our people know all about.
MISSION SUPPORT
As an operational unit, you want to focus entirely on the success of the exercise or mission that you are part of. Each unit requires different support; it is important for us to ease some of your administrative workload.
CUSTOMIZED TRAINING
Our international teams of instructors possess an enormous amount of relevant knowledge and experience, which they can easily use to develop a specific training program for you. We would therefore like to hear what your specific needs are, in order for us to work together to create the best training program that fully meets your needs.
An international team in which Dutch, American, and English experts optimally prepare trainees to act effectively in war situations. The powerful combination of military and civilian experts provides the best learning experience for your people.
A careful selection process means that only the best qualified experts work at AFG. We put together an international training team to ensure the training program has the most relevant and up-to-date information. Our experts have had hands-on experience under the most challenging military conditions. We are eager to use this experience to help take you and your team to the next level.
"I found it incredibly interesting and educational to be taught by former national and international service members who have had a lot of experience within SF units and have been on missions. It boosted my motivation to continue my career within the armed services as a non-commissioned officer. All this provides a good combination between civilian and military cooperation. I am glad I did this!"
Course participant
"Our training demand is very high. The support and commitment of AFG enables us to meet that demand. That's great!"
Colonel J.C.A. Hulst
Defense Healthcare Education and Training Center Commander
"Our training needs were met quickly and appropriately, and we achieved our required number of BC codes within the timelines established."
Colonel M. Jacops
Chief of Staff, 13th Light Brigade
Explore the need for behavioral influence in contemporary conflicts. Success in complex wars requires more than just force.
read more
We serve those, who serve
If you want to learn more about what we can do for you and your organization, download our training catalog below. This catalogue contains all the training programs we offer.