TCCC MARCH PROTOCOL PRACTICAL TRAINING
Do you want to learn how to take decisive, life-saving action in combat situations with confidence? If so, it's time to learn the MARCH protocol. Together with our experienced instructors and through challenging scenarios, you will learn the intricacies of the job in this two-day hands-on training.
Advanced Forces Group is an accredited NAEMT training center.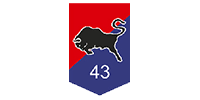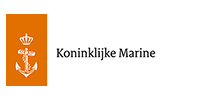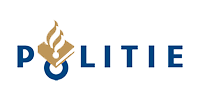 In combat situations, you will encounter injuries that you wouldn't in your normal life. When bullets are flying past you, shells are landing all around, and everything is in chaos, you have to be able to keep a cool head. Our experienced instructors, who have all seen combat themselves, will teach you all the tricks of the trade. After this training, you will know exactly what to do to save a fellow soldier or civilian. This is a V&VN-accredited program with a certificate that is valid for 4 years. 
Battlefield proven
The US army has been conducting evidence-based research since 1996. Leading medical professionals have compiled the best medical treatment methods in order to maximize the survival chances of war casualties. Now you can learn this too.
EXPERIENCED INSTRUCTORS
Working with experienced instructors, you will engage in challenging scenarios that provide you with the necessary practical experience to do things like stabilize catastrophic bleeding caused by gunshot wounds as quickly as possible.
FUNDAMENTAL KNOWLEDGE
You might have the best medical equipment at hand, but you need to know how to use that equipment properly. With this training course, accredited by the NAEMT, you will learn the steps you need to take in order to use it safely and effectively.
WHO IS THIS TRAINING DESIGNED FOR?
Course build up: what you'll learn
INSTRUCTOR: Nikki Koppedraaijer
Explained in short, powerful, and straightforward videos by Nikki Koppedraaijer. A veteran awarded a bronze honorary medal of merit. He and his team treated more than 1,200 war casualties in 3 months in Iraq during the battle of Mosul. As an experienced team leader in the Special Forces, having been deployed to the world's most dangerous areas such as Afghanistan and Iraq, he knows better than anyone why it is extremely important to master this medical plan of action. This will help you save lives.
AFG CERTIFICATE: FIRST RESPONDER ADVANCED
€789,-
Learn how to take decisive, life-saving action in combat situations with confidence thanks to our experienced instructors. They will give you the best tips and tools to get you through the material successfully.
What the training program entails:
Upon completion, you receive a V&VN-accredited certificate from AFG
How to take life-saving action in emergency situations
Each step in the MARCH protocol and how to perform them
The specific equipment in your individual first aid kit (IFAK)
How to use the equipment in your IFAK safely and responsibly
2 days of practical explanations from an experienced instructor
You will be tested in challenging simulations, which will teach you the skills needed to properly execute the MARCH protocol
The digital first-responder handbook, available 24/7 on your mobile phone, laptop, and computer